All on 4, All on 6 dental implants
Complete fixed dentures supported by dental implants in a short time at affordable price, even without bone grafting!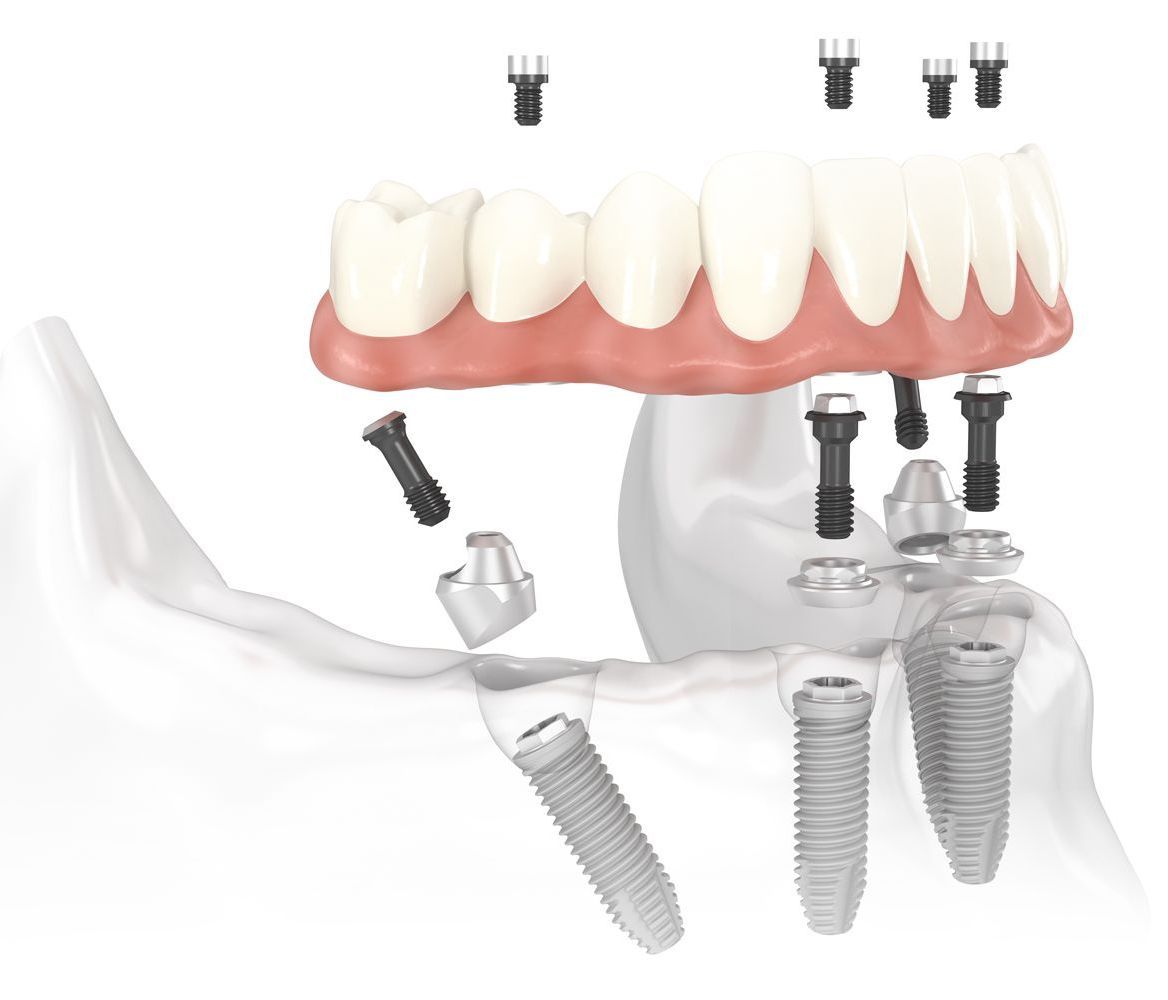 The All on 4 and All on 6 procedures are dental restoration techniques for severe or complete tooth deficiency. The intervention is a fixed screw bridge replacement that is based on four or six implants. 6 implants are inserted in case of the upper denture, while only 4 implant are inserted in case of the lower denture. The outer implants are embed askew to keep clear of nerves and to join with the bone on the largest surface for the highest stability. We usually apply All on 4 / All on 6 implantation over 65 years.
Enjoy the benefits of All on 4 / All on 6 dentures: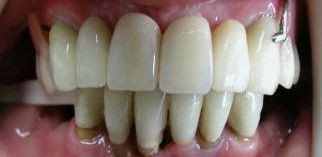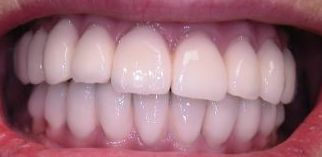 In the event of complete tooth deficiency, this is the shortest possible dental replacement technique with implants


With just 10 implants, it is cost-effective to have a natural, perfect smile and chew


90% of cases do not require bone grafting, thus providing a faster and cheaper solution to your missing teeth


More benefits of dental implants:
stability - does not move, does not fall out
security - you can live a full life
"invisible" - it has natural effect, so it looks like your own teeth, so
you can enjoy your life carelessly
Testimonials
Dear Dr Attila Kaman,
Prior to my visits to Hungary, our host had arranged an appointment for me at your Dentistry and Oral Surgery in Budapest. This resulted in me meeting you and your colleagues for an examination of my teeth and a quotation for proceeding with dentistry work in Budapest. It is now 2 years since my dental implants were completed and I want to thank you most sincerely for your wonderful skills and the fabulous job that you accomplished with my teeth, together with you super personality and great discussions. During my treatment I met Dr Hamori Arpad on numerous occasions, the latest check-up and clean taking place in March, 2018. It was following this examination that Dr Arpad commented that the x-ray showed that my teeth looked as though they had just been fitted. It was then that I realised that I had not thanked you before, so I want to extend huge gratitude to you all, Dr Kaman, Dr Hamori and all your colleagues, for your top professionalism, your care and kindness and for making me so grateful in having such a good mouthful of teeth in my 88th year!
Thank you all very much.
Yours most sincerely
J. Aled G.
27th March 2018