All on 4, All on 6 dental implants
Complete fixed dentures supported by dental implants in a short time at affordable price, even without bone grafting!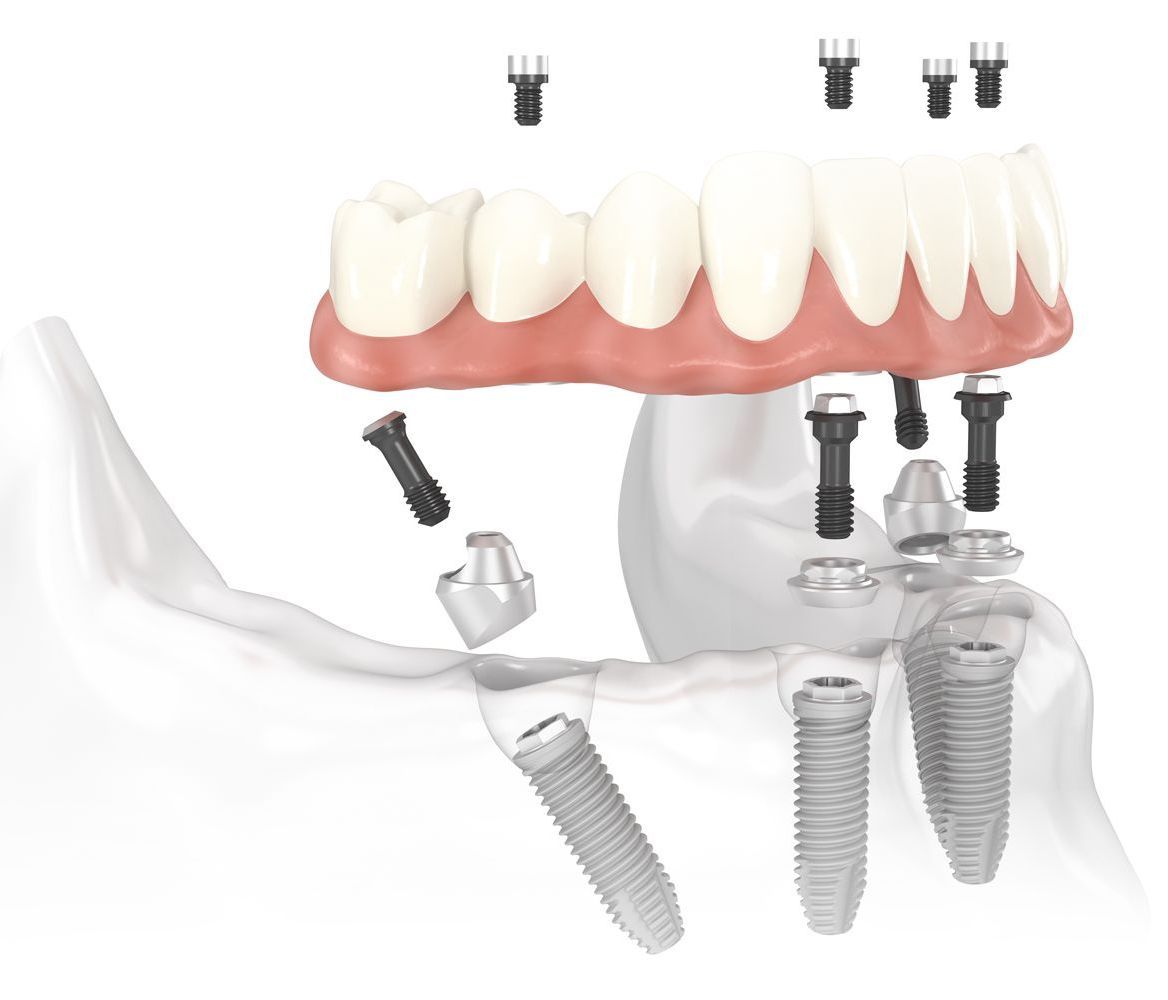 The All on 4 and All on 6 procedures are dental restoration techniques for severe or complete tooth deficiency. The intervention is a fixed screw bridge replacement that is based on four or six implants. 6 implants are inserted in case of the upper denture, while only 4 implant are inserted in case of the lower denture. The outer implants are embed askew to keep clear of nerves and to join with the bone on the largest surface for the highest stability. We usually apply All on 4 / All on 6 implantation over 65 years.
Enjoy the benefits of All on 4 / All on 6 dentures: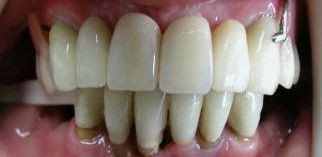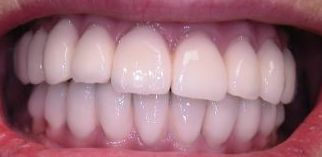 In the event of complete tooth deficiency, this is the shortest possible dental replacement technique with implants


With just 10 implants, it is cost-effective to have a natural, perfect smile and chew


90% of cases do not require bone grafting, thus providing a faster and cheaper solution to your missing teeth


More benefits of dental implants:
stability - does not move, does not fall out
security - you can live a full life
"invisible" - it has natural effect, so it looks like your own teeth, so
you can enjoy your life carelessly
Testimonials
Dear Attila,
Thank you all for all the care and kindness you showed me while I attended your clinic. You are a darling man. I was sorry I wasn't able to say goodbye and thank you. My teeth look as if they had always been there. I think I will have to charge for views.

Best wishes for Christmas and the New Year.

Mel W.