Dental treatments under general anesthesia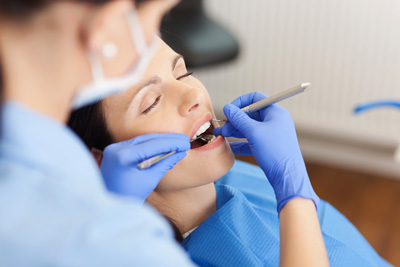 At our dental clinic our patients have the option to undergo certain procedures under anesthesia.
In our three general operating rooms and one large operating facility we conduct dental and oral surgeries under anesthesia which are always supervised by an anesthesiologist and an assistant. Thanks to our large operating facility unique in private dentistry, we can perform surgical procedures at our clinic, in a pleasant, high standard environment, which otherwise could only be undertaken in a hospital.
When is it recommended to undergo a procedure under general anesthesia?
We recommend the possibility of anesthesia mainly to patients who are apprehensive about dental and oral surgeries, be it because of fear of the pain, or anxiety.
We also recommend anesthesia to those with rather sensitive oral cavities.
Dental anesthesia is also recommended in cases where the patient wishes to have a complex treatment done in one sitting (such as the simultaneous extraction of four wisdom teeth).
Which dental procedures can be done under general anesthesia?
Each and every dental procedure can be done under anesthesia, but we primarily recommend anesthesia for more complex dental and oral surgeries.
Such procedures could be:

simultaneous extraction of wisdom teeth

root canal treatment

sinuslifting

dental implantation

It is the patient who should request anesthesia, because our dentists and oral surgeons recommend it only in extreme cases, or after discussing it with the patient.
The process of general anesthesia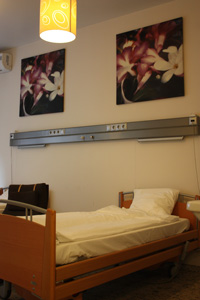 The patients are given an anti-anxiety sedative which causes a pleasantly numb, sleep-like state. In addition to that local anesthesia is still necessary.
During anesthesia the patient's blood pressure, heart rate and blood oxygen saturation is constantly monitored by our anesthesiologist and assistants who also maintain the oxygen supply.
After the treatment is complete, the usually quick and pleasant awakening takes place in a separate wake-up room where medical supervision is provided.
Things to do before general anesthesia
if the anesthesia takes place in the morning, the consumption of one cup of tea with sugar and lemon is allowed

if the anesthesia takes place in the afternoon breakfast is allowed

regularly taken medication must be taken in the morning

the removal of nail polish is recommended

the removal of lipstick and makeup is also recommended

the staff must be notified if the patient wears contact lenses
Things to do after general anesthesia
we pay special attention to the fact that our patients leave our clinic in a satisfactory state of health with the approval of our anesthesiologist

in every case it is necessary for the patients to have someone with them to help them get home, because it is forbidden to drive right after anesthesia

after getting home we recommend that our patients do not exert themselves and rest as much as possible

our dentists and oral surgeons will brief our patients in person about what they are required to do after the procedure
Factors precluding general anesthesia

Although anesthesia is a safe process, it is not recommended to everyone.
It is important that the patients thoroughly inform our dentists and oral surgeons about their state of health and medical history in light of which our specialists will decide about the feasibility of the anesthesia.
Our specialists need to be informed about possible illnesses, regularly taken medication and about pregnancy or the possibility of it.
The following conditions preclude the use of anesthesia:
severe heart or circulatory disease

kidney disease

liver disease

pulmonary disease

insulin-treated diabetes
If you are in a good state of health and do not suffer from the above-mentioned illnesses, ask our dentists and oral surgeons about procedures under general anesthesia.
Would you like to undergo a dental procedure under general anesthesia?
Do you have any further questions?
Would you like to know more about dental crowns and get a perfect smile? Contact us: