Oral surgeries on the highest level
Oral surgeries on the highest level!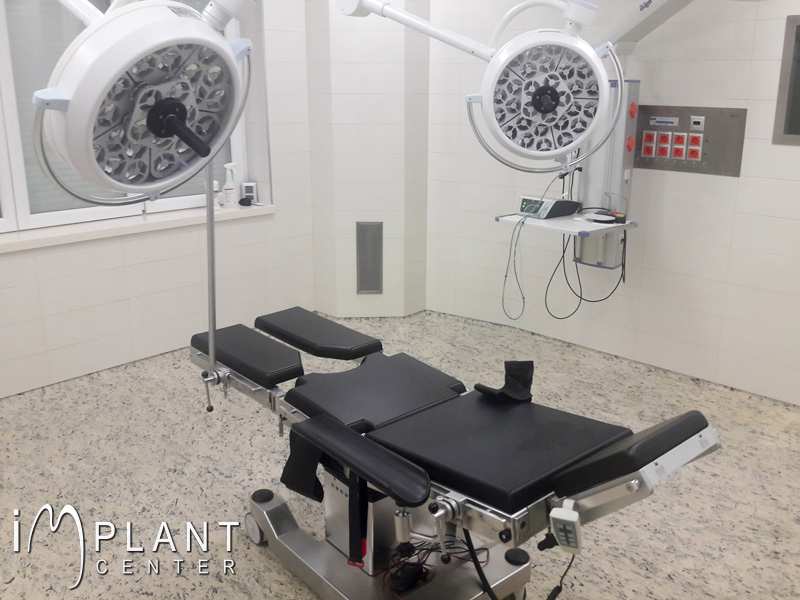 Enjoy the benefits of the new era in the private dental care. Our Implantcenter Clinic in Budapest has opened a large, unique, one-day oral surgery operating room in the Hungarian private dental care, that allows us to provide even more complex solutions for our patients during an operation.
What does the one-day oral surgery operating room provide?
In our brand new operating room, we can also perform complex operations, which weren´t possible in our three smaller ones before. It is in an even more professional and specific environment, where we can carry out smaller or bigger operations in a smaller period of time, even under general anaesthesia. This comes with several advantages for our patients, beyond what is already available in our private dental care.
Why is this beneficial for our patients?
The existence of our operating room provides even more benefits for our patients:
⦁ this unique opportunity was available for the first time in our clinic
⦁ there is a possibility to do even more complex operations
⦁ serious oral surgery interventions are possible in just one day
⦁ all necessary interventions are available in one place, whether it is a more complex or hospitalized treatment
⦁ we provide high quality care at a private hospital's level
⦁ we provide a pleasant, peaceful and undisturbed environment during the whole operation and after that as well
⦁ operations can be performed in a short time with local anaesthesia, narcotization or even general anaesthesia
⦁ we provide a private resting room and personal supervision following the operation
Who performs the one-day oral surgery operation?
Our clinic has a team of oral surgery specialists with over 20 years of experience at our patients disposal, with the latest knowledge and professional treatment. Our oral surgeons are highly trained and are constantly involved in further courses and trainings to get to know the latest knowledges and techniques. In addition, they are doing their day-to-day development of their practical skills, which our clinic helps to provide with high-quality, state-of-the-art technology. The satisfaction of our patients faithfully reflects the competence of our oral surgeons.
See our patients' opinions
One-day operations even under general anaesthesia!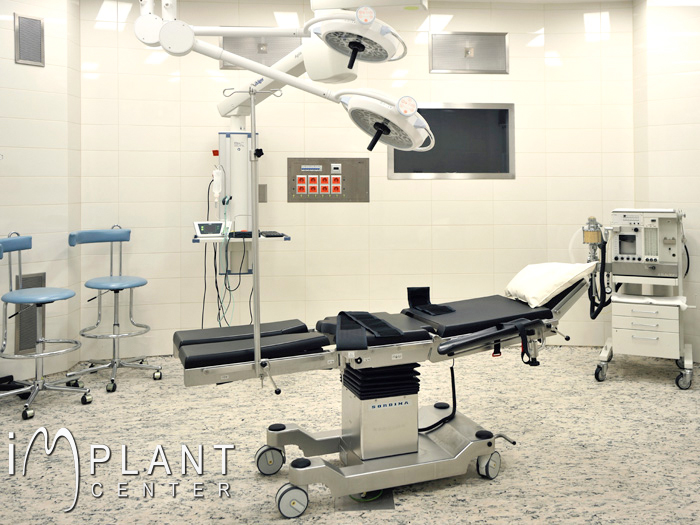 At our dentistry and oral surgery clinic you can apply for most of the treatments, so it is possible to have general anaesthesia in our large-scale treatments. Our trained and experienced anaesthetist supervises our dental or oral surgery procedures under general anaesthesia.
After the surgery
The great advantage of our one-day oral surgery operation is that our patients can usually leave our clinic after 6-8 hours after the surgery, but in any case within 24 hours, so they can continue healing at home, in the usual and peaceful environment.
After waking up, we provide our own resting room and supervision for all of our patients. You can wake up in a pleasant and relaxed environment, where an expert colleague constantly monitors our patient's condition, ensures comfort and the right conditions.
Leaving our clinic, we will remain connected to our patients during the post-operative recovery, assisting them until the end of the entire recovery and answering all their questions.
During the healing period, a control test is required, which is free at our clinic.